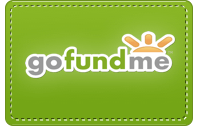 Right now AnimeCon.org/Chrono LC CEO Ryan Kopf (who runs Anime Midwest, Animinneapolis, Meta Con, Con Alt Delete, Yoi Con, and several other events) is suing me in the state of Illinois over articles I wrote about him on my geek news site
Nerd & Tie
. Please consider contributing to
my legal fund
so I can continue to fight this case.
I swear, as I've gotten older, time seems to slip by me faster and faster. Sometimes you look back and milestones just sort of hit you out of nowhere. My lovely wife Crysta and I have been together for a while though, and we've built a happy life four ourselves - one of random adventures, shared sorrows, and just all around awesomeness.

And Ten years ago today I kissed her for the first time.

That's right, ten years ago today, I started dating the woman I'd marry. We'd met the week before at the annual OA F'mas Party (long story), but we'd actually kept

almost

meeting for months before hand. Hell, I'm literally in the background of her Facebook pictures from a backyard "To Slay Zombie Newton" concert in the previous October.

The backyard of a house the two of us would later live in together.

I can't imagine my life without Crysta, and it all started this day, ten years ago, in a dorm television lounge at the University of Wisconsin Eau Claire. It's been an amazing ten years, and I look forward to what's coming next.

It's hard to see how it could get better than this though.

(View Comments)
Read Trae's Blog
|
Follow Trae on Twitter
Note: While it's true that many things are based on actual events, the characters contained within this strip are not meant to be direct analogs for actual people. They are not based off of people living, dead, or undead and any resemblance is coincidental. Nor are they based off of Ferrets.

Because that would be weird.